"Now faith is confidence in what we hope for and assurance about what we do not see. This is what the ancients were commended for. By faith we understand that the universe was formed at God's command, so that what is seen was not made out of what was visible."  

Hebrews 11:1-3
To understand faith is belief in the unseen. Billy Graham said, "I've never seen God, but I've seen the effects of God. Like, I've never seen the wind, but I've seen the effects of the wind." 
I love that! That is absolute truth.
We believe in invisible things all day long. The cellular system we have running nowadays sends invisible radio waves which transmit into what is seen and heard by you. You can't see them, but they're there. Whatever you see on your screen right now traveled unseen from Kelso, WA to wherever you are.
Inside your body there are cellular networks. You can't see unless you're body has been scanned by machine, or laid open, but it's all there doing what it was created to do. Keeping you alive. You can't see emotions, until someone acts on them. But, they're definitely there. We are made up of tiny molecules, which are unseen by the naked eye. Yet, all of it put together is what you saw in the mirror this morning when you woke up.
People who believe in the Big Bang Theory believe it because it's a mathematical approach, and math is never wrong. We had to come from somewhere. But, where? Scientists can still only theorize and experiment. Hoping that they'll discover something new and different by using scientific equipment, like Hadron Colliders.
Did you know that there are 30,000 accelerators in the world? Completing various tasks. Everywhere from helping improve diapers, to healing tumors in cancer patients.
The one you see above is the largest accelerated collider in the world. The goal for scientists is to send beams of protons and ions crashing into each other at faster than light speed in order for them to try to understand how the universe was created and possibly the creation of "something new."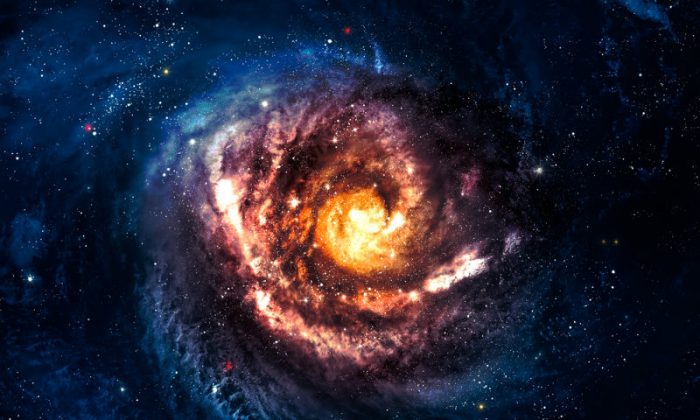 "Therefore we do not lose heart. Though outwardly we are wasting away, yet inwardly we are being renewed day by day.  For our light and momentary troubles are achieving for us an eternal glory that far outweighs them all.  So we fix our eyes not on what is seen, but on what is unseen, since what is seen is temporary, but what is unseen is eternal."

2 Corinthians 4:16-18
Believing in a God who can do anything, even things we don't understand is the faith we need to make it through this world. Hold on to your faith, and don't let it go. The enemy will try to take it from you. He'll test you with half truths, and lies from intelligent people who believe God can't exist, because they can't fit Him into their equations.
He made the box.
He doesn't fit in the box.
"Can you catch the wind? Can you see a breeze? Its presence is revealed by
the leaves on a tree." DC Talk (Mind's Eye lyrics)
"You alone are the LORD. You made the heavens, even the highest heavens, and all their starry host, the earth and all that is on it, the seas and all that is in them. You give life to everything, and the multitudes of heaven worship you."
Nehemiah 9:6
"The Son is the image of the invisible God, the firstborn over all creation.  For in him all things were created: things in heaven and on earth, visible and invisible, whether thrones or powers or rulers or authorities; all things have been created through him and for him. He is before all things, and in him all things hold together. And he is the head of the body, the church; he is the beginning and the firstborn from among the dead, so that in everything he might have the supremacy. For God was pleased to have all his fullness dwell in him, and through him to reconcile to himself all things, whether things on earth or things in heaven, by making peace through his blood, shed on the cross."
Colossians 1:15-20
For more from Stone Soup & Daily Bread visit: Daily Bread
https://dailypost.wordpress.com/prompts/invisible/