What does it mean to be uncompromising? To compromise is to settle a conflict between two opposing parties by mutual agreement. So, to be uncompromising means you don't sway from your set decisions or beliefs.
I am uncompromising when it comes to my core beliefs which include, but are not limited to (for times sake, because anyone who knows me knows that I type quickly and  this list could easily run on and on and on, because I just keep going and going like the Energizer Bunny) the following.
My uncompromising beliefs:
There is only ONE GOD!
Jesus is His only Son sent in the flesh to live a sinless, blameless life.  He died for our sins and proved His deity through His Word, prophecies, miracle birth, death and resurrection.
The Bible is the living word of God.
A sin is a sin, no matter how big or small. Jesus died for every sin, we need only believe in Him to be saved.
We are forgiven from our sins by asking Jesus into our heart. We can't be saved by our works, only Jesus can save.
His grace is sufficient.
He loves all of His children, even when they turn their backs on Him.
Even though we are all sinners, we should seek to avoid sin.
Through God ANYTHING is possible.
It is not by my strength, but God's that I am able to accomplish anything
When contentions arise, it's the work of the enemy. Don't set your anger against the people delivering the enemies message of hate. Set your anger towards the evil one, the great deceiver, Satan.
God will never give us more than we can handle.
In the end when all is said and done, LOVE WINS!
Love conquers all!
Jesus Christ is coming back and the world will be judged.
It's never too late to seek His grace. He is a loving, giving God who does not hold back blessings from His children.
Forgiveness is love. Without forgiveness there is no love.
This world follows the dollars, and "powers" of Satan. True power lies in Christ. The distractions of this world stop you from letting Christ work through you.
He will never ask his children to give up what He is not planning to give back. In fact when you pray it forward, you'll find rewards you didn't even know existed.
God is uncompromising in His love.
Okay, I'll stop there….you get the point.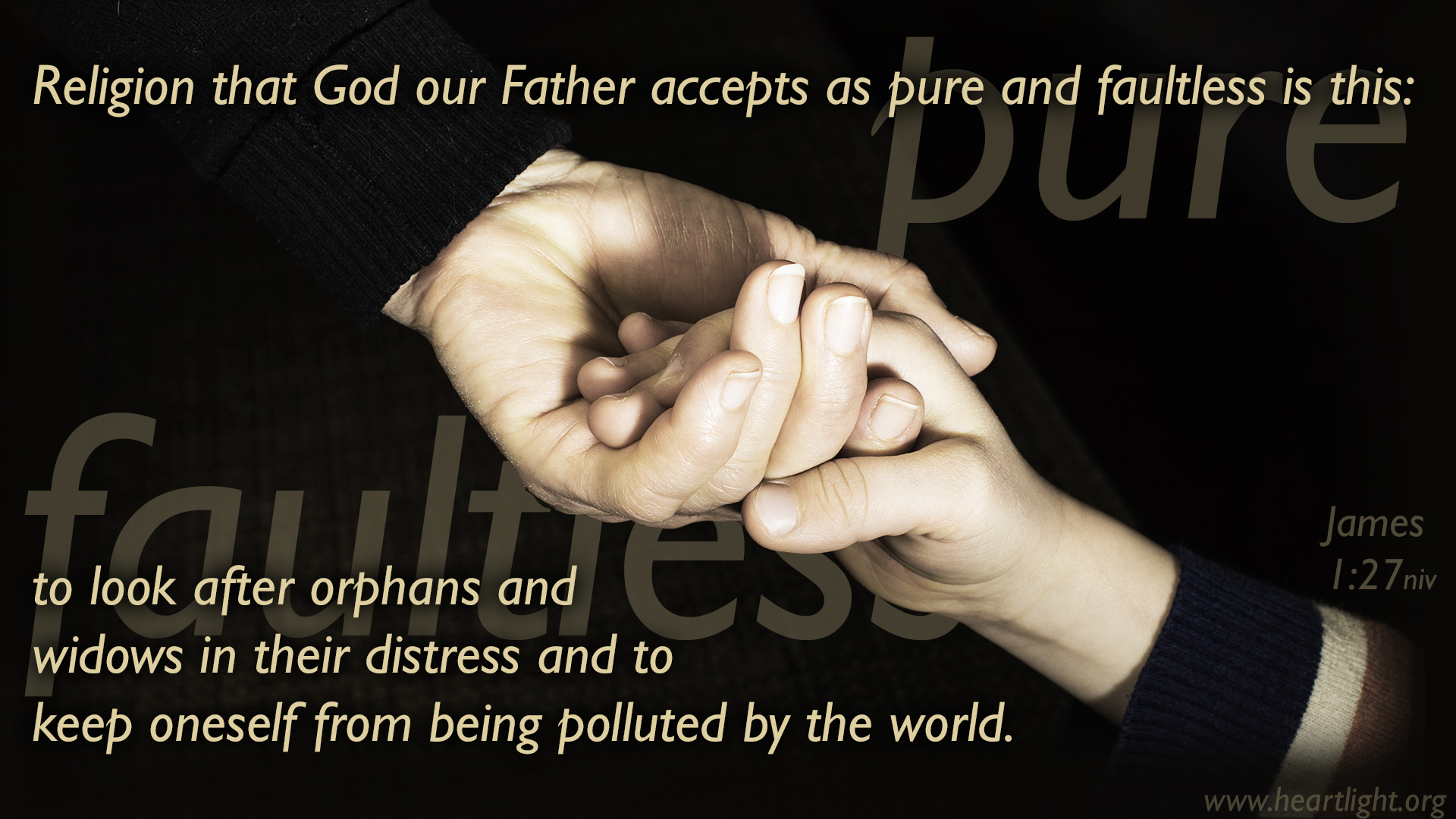 His children see the lies of the enemy and expose them. His children stand up for the needy, the poor in Spirit, the injured, the orphans, the widows, the lonely and forgotten. His children, you and I, are called to love each other as we love ourselves.
That therein lies part of the world's problem, because the enemy has stolen people's unconditional love for themselves. The self that needs no alterations because it's a beautiful gift from God that we are each unique and He loves us as such. Individualized unique unwavering LOVE from the Creator is snuffed out by selfies, make-up, hair color, and surgeries. Commercials telling us we aren't okay the way we were made. Look your best by changing yourself. It's vanity and striving after wind according to the Bible. Looks fade, money comes and goes, people even come and go from your life. If you put your eggs in the world's basket, you'll be disappointed every time.
Your love for others is a direct reflection of your love for yourself. Violence is high. War is only a click away. Shootings. Horrible tragedies. People killing and raping and hurting and slandering each other. If people felt loved and stopped beating themselves up, they would stop beating each other up.
The enemy lies. He tells us we aren't good enough. That we are unlovable because of past mistakes. Don't listen to that crap! HE IS A LIAR!
Remember this:
Nothing Can Separate Us from God's Love
 "What shall we say about such wonderful things as these? If God is for us, who can ever be against us?  Since he did not spare even his own Son but gave him up for us all, won't he also give us everything else? Who dares accuse us whom God has chosen for his own? No one—for God himself has given us right standing with himself. Who then will condemn us? No one—for Christ Jesus died for us and was raised to life for us, and he is sitting in the place of honor at God's right hand, pleading for us.
"Can anything ever separate us from Christ's love? Does it mean he no longer loves us if we have trouble or calamity, or are persecuted, or hungry, or destitute, or in danger, or threatened with death? As the Scriptures say, "For your sake we are killed every day; we are being slaughtered like sheep." No, despite all these things, overwhelming victory is ours through Christ, who loved us.
"And I am convinced that nothing can ever separate us from God's love. Neither death nor life, neither angels nor demons, neither our fears for today nor our worries about tomorrow—not even the powers of hell can separate us from God's love. No power in the sky above or in the earth below—indeed, nothing in all creation will ever be able to separate us from the love of God that is revealed in Christ Jesus our Lord." 
Romans 8: 31-39 (NLT)
"But I am afraid that just as Eve was deceived by the serpent's cunning, your minds may somehow be led astray from your sincere and pure devotion to Christ."

2 Corinthians 11:3
Some people will put down the "uncompromising" way of an unwavering Christian. Some people call it arrogance when believers are not easily swayed. When we don't conform to the ways of the world we stand out against the normal. Not fitting in the box definitely draws the attention.
It takes a life of self-discipline, constant prayer, an open mind and spirit, and an uncompromising belief in the truth which comes from the Word of God to fight the enemy of this world. That stands out in this world. It takes a constant disregard for the fame and gifts of this world, because all of the things of this world come with a price. The price is death. The devil is very smart. Still, we know that our God is bigger, our God is stronger and higher than any other.
"Submit yourselves, then, to God. Resist the devil, and he will flee from you."

James 4:7
In 1 Peter 5:11 we are told, "Be alert and of sober mind. Your enemy the devil prowls around like a roaring lion looking for someone to devour.  Resist him, standing firm in the faith, because you know that the family of believers throughout the world is undergoing the same kind of sufferings. And the God of all grace, who called you to his eternal glory in Christ, after you have suffered a little while, will Himself restore you and make you strong, firm and steadfast. To Him be the power for ever and ever. Amen."
The Bible tells us that we should be uncompromising.
Don't be persuaded this way or that.  Stand firm in your convictions.
The only way to find the narrow path that leads to everlasting life is to live a life full of uncompromising convictions that guide your decisions. Stand firm in your beliefs.
My family has been under enemy attack for a while. (Just a sign of the times we are in). I have to remember that. We are in The End Times. The apostasy.
"But understand this, that in the last days there will come times of difficulty. For people will be lovers of self, lovers of money, proud, arrogant, abusive, disobedient to their parents, ungrateful, unholy, heartless, unappeasable, slanderous, without self-control, brutal, not loving good, treacherous, reckless, swollen with conceit, lovers of pleasure rather than lovers of God, having the appearance of godliness, but denying its power. Avoid such people."

2 Timothy 3:1-5
The enemy will use anything possible to set people against each other. Don't give him the satisfaction he seeks in division of God's creations.
When I reach times like now when I'm under attack from the enemy, I know I'm doing well with the Lord's work. Satan hates it when I thank God for my troubles so that I can learn what I'm meant to learn from it. Thank Him in your trials and tribulations, knowing that only through these moments can you learn what you are meant to learn. Don't fear your difficult times. Conquer them.
Satan feeds off of our fears, pain, and discomfort. He will put your own people against you. He'll cut you down and leave you feeling alone. He'll encourage people to mock you in your troubles. He'll put your own family against you. When the darkness comes rushing in, raise your lamp high and light your way, keeping to the less beaten path. Or walk in the dark when you must holding on to the hand of Jesus, knowing the Holy Spirit is here to guide you. Seek Him while He can be found. He will guide your steps.
Tell me about your uncompromising beliefs in the comments section.
Do you agree with my uncompromising beliefs? Why or why not?
https://dailypost.wordpress.com/prompts/uncompromising/
via Daily Prompt: Uncompromising